FLYING SCHOOL

Flying School OKAir offers courses for obtaining pilot's licenses not only for private and sport flying, but also for commercial flying. Our base is at Přibram airport located in beautiful landscape not far from capital city Prague (
see map
). 
---
Private pilot license – PPL(A)

PPL – Private Pilot Licence –  The holder of this qualification is entitled to use any aircraft for private purposes as pilot in command or second pilot, he can also transport people and cargo free of charge, and to use the services of airports across Europe. It is an ideal choice for those who likes to fly for fun or for example often traveling long distances and are already tired of traffic jams and want to save time. This license can be further expanded with VFR NIGHT rating (certification for night flights), instrument rating IR (certification for flights under instrument meteorological conditions (IFR) or qualified to fly the multi engine aircrafts (MEP).
REQUIREMENTS: Before his first solo flight student must complete the age of 16 and before applying for a license PPL (A) age of 17. Must have a valid certificate of medical fitness first or second class, which means it must pass the entrance medical examination conducted by the Institute of aviation medicine or aero-medical examiner.  Before first solo student must have: a valid license radiotelephonist that authorizes radio operator onboard. License is issued by the Czech Telecommunication Office, after passing the exam. Also you will need liability insurance for 200 000CZK. for For holders of valid pilot license other categories of aircraft can be included relief up to 10 flying hours.
TRAINING: There are 2 planes in our school for training purposes. Reliable and cost effective two-seater Cessna 150 and Cessna 172 for up to four people. Trainins is based according to the curriculum AK-MOT, which is in line with the Europe-wide regulation. During the training, you will learn everything from pre-flight briefings, pilotage according to external visual reference, control of the airplane at critical speeds, emergency procedures, including basic operations during instrument flight, arrival and departure at controlled airports and much more.
During training shall be completed min. 45 hours flight time. This number must be min. 25 flying hours flown dual with an instructor and min. 10 hours under the supervision of flight instructor, it is also required to fly 5 hours on cross-country flights.
 
Includes: 45 hours flight time in the Cessna 150, including 25 hours of flight time with an instructor, consultation with the acquisition of theoretical knowledge.
---
Instrument Rating – IR (A)
IR – Instrument Rating  means that you can fly in Instrument meteorological conditions (IMC) with minim decision height 200 feet. The bad weather will not be an issue any more if you want to go flying. You can fly almost any time. This qualification is also essential if you want to become an professional pilot.
PRICE :

195 000 Kč with VAT for PPL / 158 000 Kč with VAT for CPL
Contains:
PPL holder – 40 flying hours C172 a  10 hrs on simulator
CPL holder – 30 flying hours C172 a 10  hrs on simulator
---
Commercial pilot licence – CPL (A)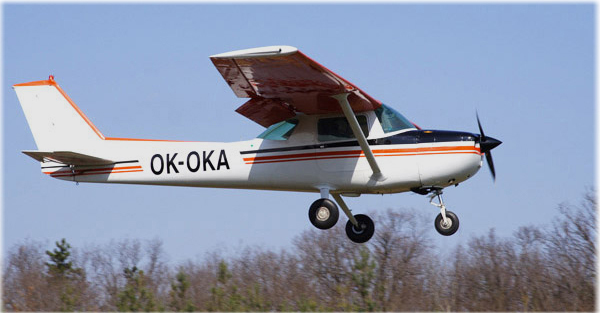 CPL – Commercial Pilot License.  This pilot's license entitles the holder to carry out commercial flights, ie flights for a fee payment on any aircraft, such as photo-scenic flights, and banner towing gliders, or work for a company operating air taxis etc. The only limitation is flying with a multi-pilot aircraft in commercial air transport where it can act as second pilot. With this license you can get another qualifications such as multi-engine aircraft, instrument rating, etc.
REQUIREMENTS: The minimum age of candidate is 18 years old and have a valid health certificate first class (IAM). General radio operator's license valid. Before starting the course, the applicant shall be the holder of a PPL (A) and the total flight time must be minimum of 200 flight hours. of which at least 100 hours as pilot in command, min. 20 hours of cross country flight time as pilot-in cross-country flight with at least 540 km (300 NM), full-stop at two airports, 10 hours of instrument instruction and 5 hours of night flight time.
TRAINING:  takes place in the Cessna 150 and Cessna 172 RG, students without an instrument rating must fly at least 25 flight hours with instructor including 10 hours of instrument flying. Applicants without qualifications for flying at night must fly min. 5 hours at night. At least five hours of flight must be flown in an airplane certificated for the carriage of at least 4 people with variable pitch propeller and retractable landing gear.
Includes: 25 hours of flight time with an instructor, of which 20 hours flight time in the Cessna 150 and 5 hours flight time in Cessna 182RG.
---
Flying at night –  NIGHT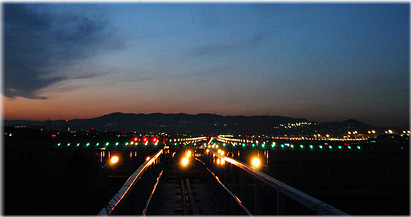 Flying at night (NIGHT) – qualification for pilots with licenses PPL, which authorizes the conduct night flights under visual flight rules (VFR) – night for aviation is considered the period between civil twilight and dawn. Obtaining this qualification is also needed in the training of senior aviation qualifications such as degrees CPL when this skill is automatically required.
REQUIREMENTS: To obtain this qualification you must fly at night for at least 5 hours of flight time, including at least 3 hours with instructor and at least 1 hour cross country flight. During this time you must execute at least 5 separate takeoffs and full-stop landings. Experience requirements are not specified, but our flight school recommends at least 60 flight hours and entrance examination with our instructor.
Aircraft rental
Planes  have accident insurance with deductibles 200 000, – CZK for the countries of EU, including insurance of passenger seats. They are in the category of aerial work. Check our fleet.
REQUIREMENTS: valid pilot's license, qualifications and insurance deductible up to 200 thousand CZK.
Price is counted according to the current price list.